Community Services Search Portals
We are supporting groups across Canada to quickly set up customized search portals for the communities and audience.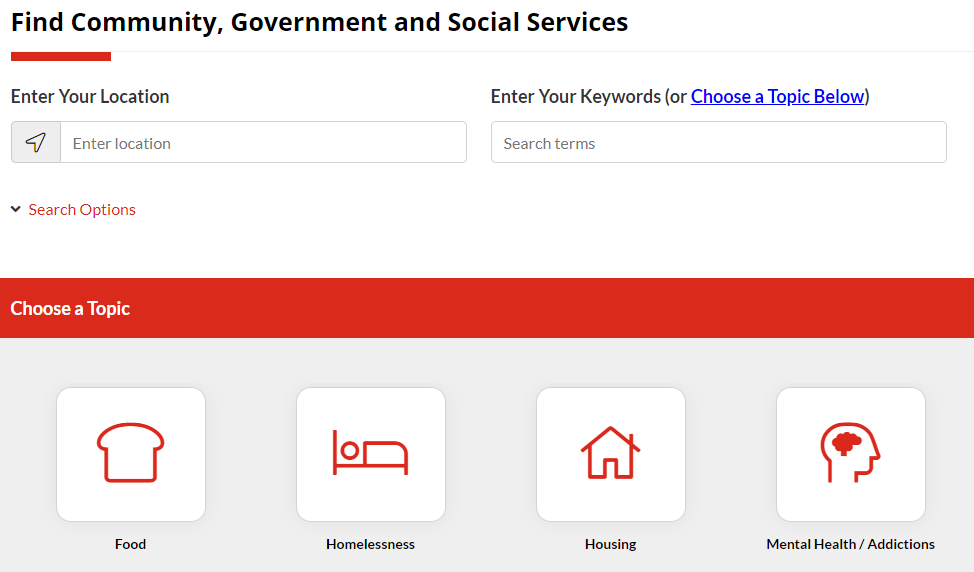 The portals are set up using WordPress as the core engine with a custom WordPress Plugin and a custom WordPress Theme. The plugin and theme work in unison to allow visitors to search and view community services from the 211 Services API. Having WordPress as the core engine for the site allows for dozens of features and customizations including access to the WordPress plugin library and a large number of online tutorials and resources.
Findhelp | 211 Central provides set up and ongoing support for a number of Portals already. Users include provincial 211s, local OHTs, municipalities and many community groups.
Connect with us to learn more about any of our initiatives.